Favorite Nativity Sets
December 18, 2015 • By M. J. Maynard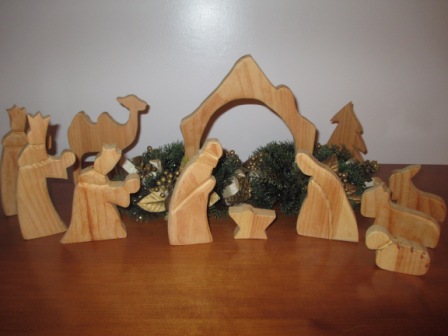 Since I am a lover of all things miniature, nativity sets are one of my favorite things about Christmas. They are wonderful symbols of the Christmas story--available in so many varieties, and so easy to collect.
Two have special memories for me. My husband crafts these simple wooden sets, and the first one he ever made is part of our yearly home decorations. I never get tired of viewing this interpretation of the birth of Jesus. So pure and understated, fitting the mood of that first Holy Night.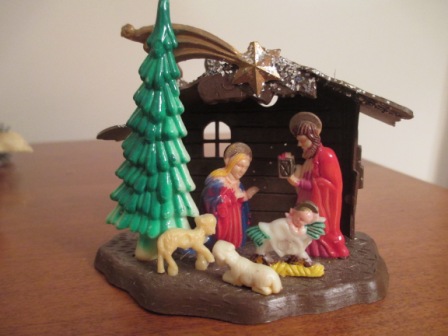 Another nativity set that I own is a cheap plastic dollar store version that loses a little of its glitter each time it gets moved. It would seem to have no value at all, but this trinket has a story that makes its worth priceless to me. When I taught public school, each year I put it on the bookshelf in my classroom, along with the other Christmas decorations. One year, a third grader asked me what was in the "little house." Even though he had grown up in Midwestern America for nine years, he had never heard the story of Jesus' birth. It was my privilege to tell him about it that day.
The birth of Jesus gets lost in much of today's secular celebrating, but nativity scenes are still prevalent, serving as a reminder of the true reason that there is a Christmas. Does a favorite nativity set hold a special meaning for you? Please use the comments to share your story with us.
Visitor Comments (0)
Be the first to post a comment!