The Say & Pray Bible for Toddlers
January 26, 2016 • By M. J. Maynard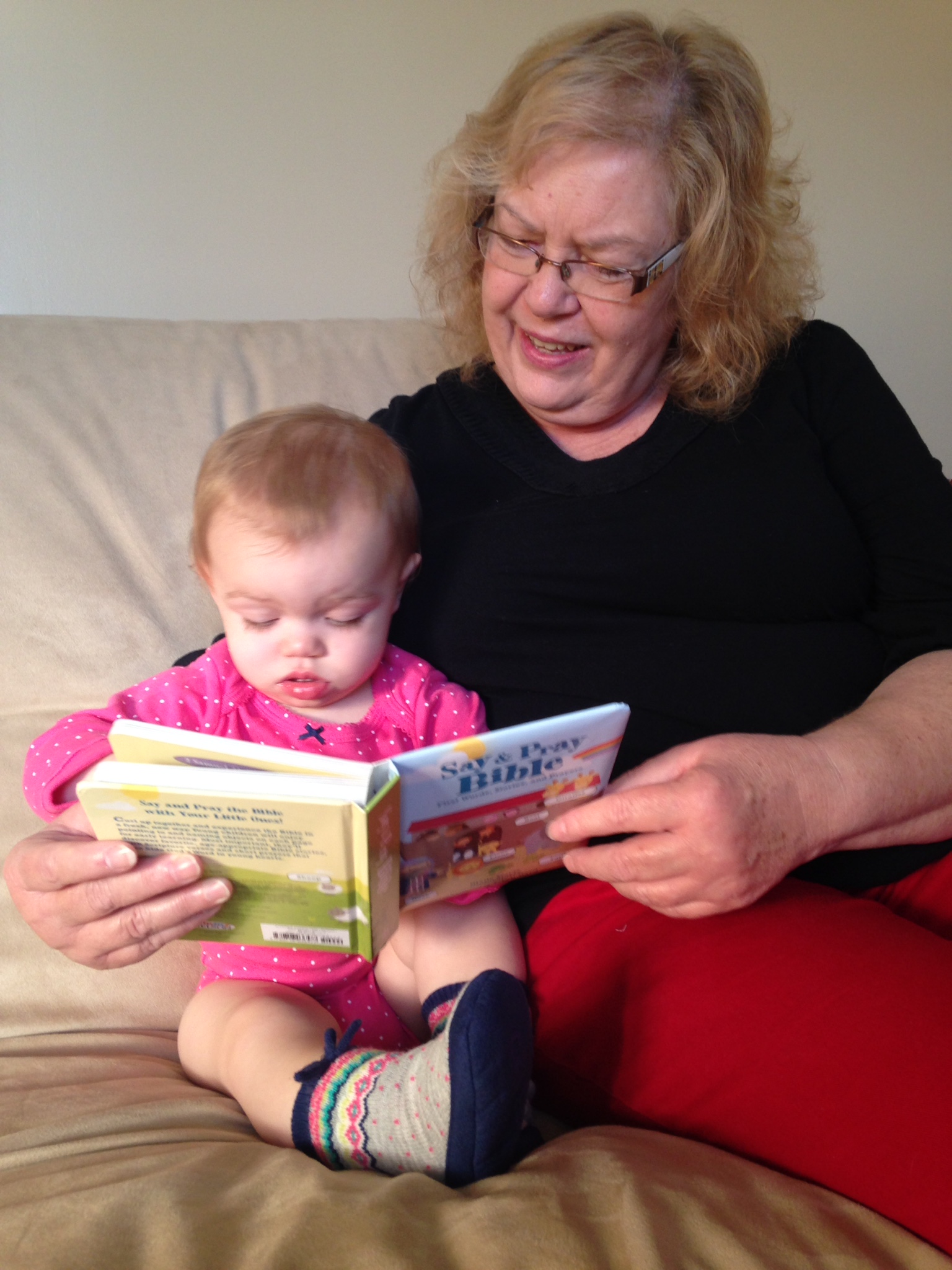 That moment when a toddler "gets it" and starts speaking words is such a special time for parents. My baby granddaughter is at that point right now. It seems like she adds a word or two to her repertoire each day.
When speech starts to develop, most little ones are able to point to pictures of objects in books, and repeat the words after they are named. This is a great time to introduce the stories from God's word. The Say & Pray Bible by Diane Stortz is a perfect choice for parents to use for an interactive storytime with a spiritual emphasis.
The Say & Pray Bible is a sturdy board book with short, simple sentences. Each open spread has a story on one page followed b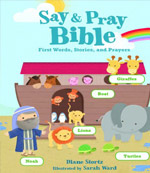 y a Bible verse and a prayer on the next. Every prayer follows a "Thank you, God," pattern. With repetition, a child will soon be able to predict that text and say it when the book is read to them. The illustrations have items with single word labels, which can easily be pointed to and named.
The artwork by Sarah Ward is colorful and uncluttered, making the objects easy for a toddler's eyes to discern. My favorite picture is from the "Jesus and the Children" story. Jesus is holding a baby in His arm, and a little boy is peeking around from behind His leg, all while He is patting a girl on the head. Just the kind of attention Jesus would have given to the little ones that day, I am sure.
You and your child will enjoy your time together with this book. The Say & Pray Bible is available wherever Christian books are sold. Author Diane Stortz's website has links to online retailers and a Christian store locator: http://www.dianestortz.com/books/say-pray-bible/
Visitor Comments (0)
Be the first to post a comment!