Mustard Seeds and Mountains
September 8, 2016 • By M. J. Maynard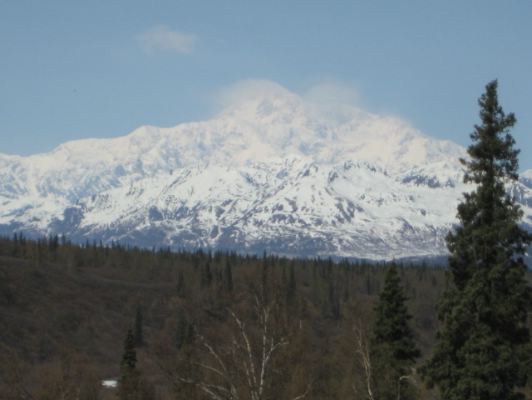 He replied, "Because you have so little faith, I tell you the truth, if you have faith as small as a mustard seed, you can say to this mountain, 'Move from here to there' and it will move. Nothing will be impossible for you." Matthew 17:20 (NIV)
You would think that it takes a great deal of faith to do something big. This verse tells us differently. All we need is faith as small as a mustard seed. According to Google, a mustard seed weighs about half of a gram. Even when life's circumstances are at their darkest, surely any of us can gather up just a half-gram's worth of belief that God is still at work.
The promise is that God will use our tiny amount of faith to move a mountain. When my husband and I toured Alaska a few years ago, I was privileged to have a clear view of Denali, the highest peak in North America. It was magnificent, and it certainly seemed that it could not be moved by any means. But, with our omnipotent God, Denali or any other mountain can be relocated in an instant. The scripture leaves no room for debate--"Nothing will be impossible." Jesus himself told us that this is the truth!
It is such an assurance to know that the God who does the impossible listens when we pray. He wants to help us with those life problems that seem so huge and so hard to change. Let's bring our mustard seed-sized faith to Him today, and see the mountains move!
Visitor Comments (0)
Be the first to post a comment!