Miriam's Closet
July 11, 2017 • By M. J. Maynard
Do you love dolls? I'm a grown woman, and I'll confess that I'm still obsessed with these little human replicas and their charming clothes and accessories. There is something so intriguing about this miniature world.
I was an only child until age eight, and lived in the country with no close playmates. Dolls filled a void for me. They were my friends and loyal companions. I learned to sew at an early age, and put in numerous hours making doll outfits.
Well, I'm still at it, but now I am making clothes styled from Biblical times. Though there are many historical doll costumes available these days for the popular 18" dolls, it is very hard to find something that a Bible character would wear. God has led me to create "Miriam's Closet" to fill this need.
The robe, belt, and head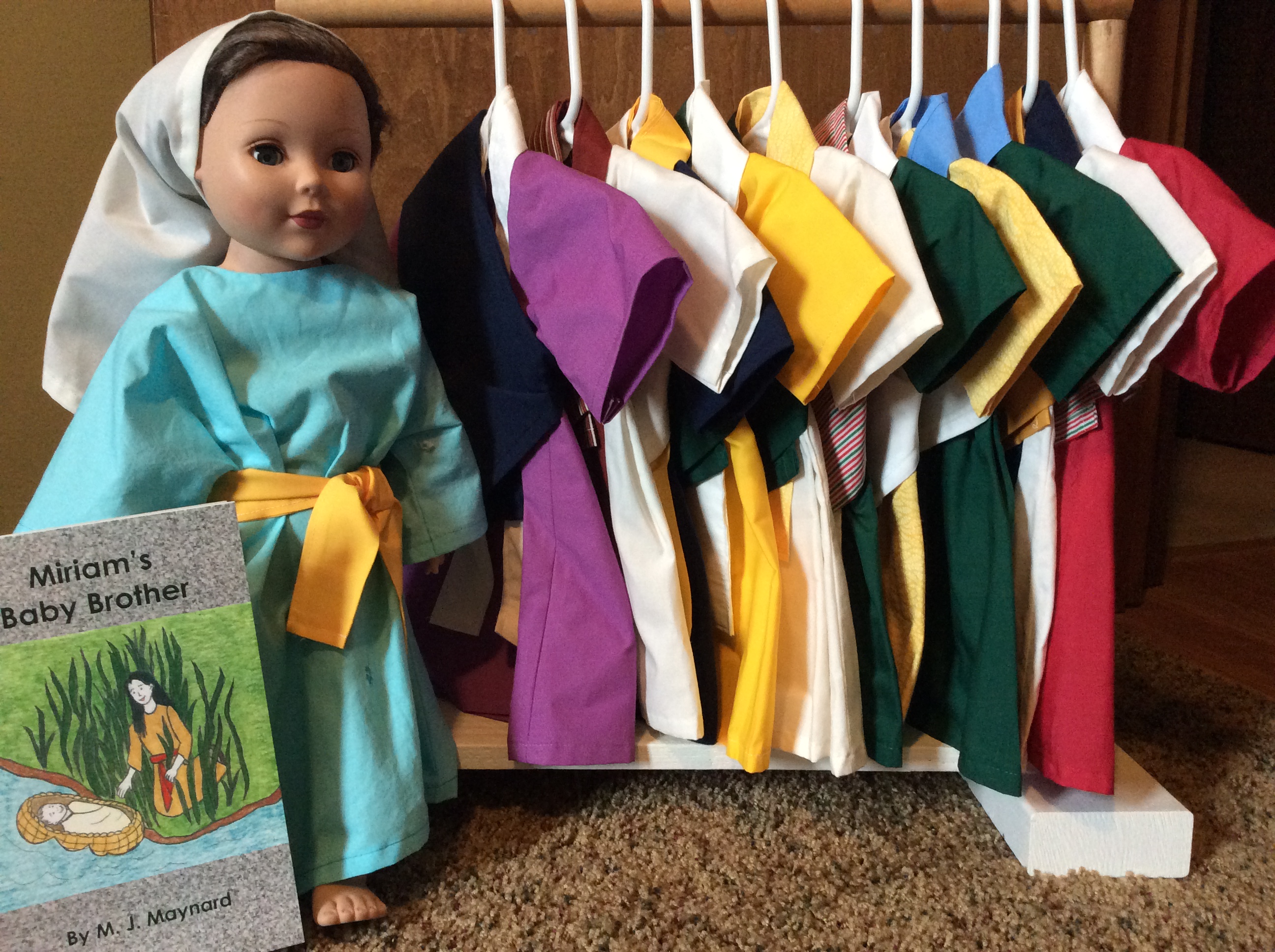 dress sets are one of a kind. They fit 18" dolls, and are sturdy enough to last through hours of Godly play. The cost is $3.99 plus shipping. Request more information through the Sunday Bells contact page, and I will be glad to help you obtain one.
Visitor Comments (0)
Be the first to post a comment!
Christian grandparents have many resources to spiritual growth in their grandchildren.
In early reading, discussion about a story activates comprehension.
Structured role play can develop strong literacy and speech skills.
Back To Archives