Two Babies: God's Plan
December 19, 2017 • By M. J. Maynard
"How many of you know the story of Christmas?" My children's church leader asked this question when I was a young child. I confidently shot up my hand, becuse I had heard about Jesus in the manger many times in my few years of life. Imagine my surprise when she started telling of a woman named Elizabeth and her husband Zechariah. That day I found out that I didn't know everything about the Christmas story after all.
The teacher began by telling how God had perfectly set the stage for the birth fo Jesus. Zechariah and Elizabeth had patiently served God for years. The one disappointment in their lives was that they had no children, which was devastating to a Hebrew family in those times. In one day, however, hope burst through with the visit of an angel announcing that Elizabeth, in her old age, would give birth to a son. This baby would become known as John the Baptist, the one who would point the world to Jesus the Savior.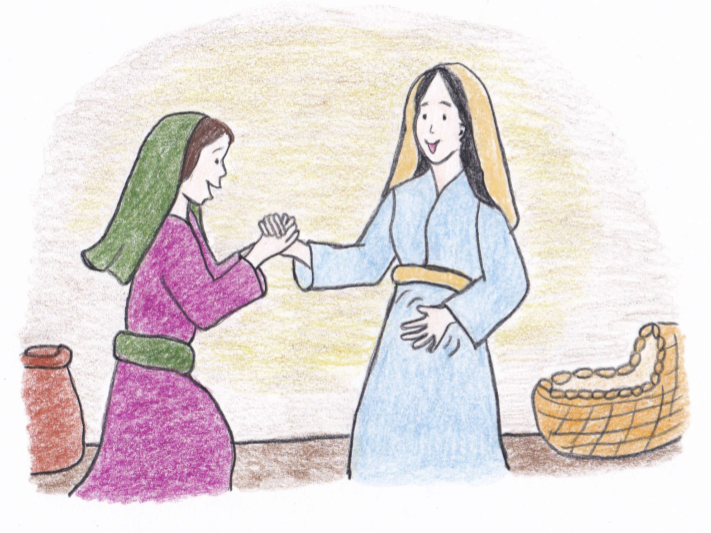 Soon afterward, a virgin woman would also receive an angelic announcement. Young Mary was told that she would bear a divine Son, to be named Jesus. Mary happened to be a cousin to Elizabeth, and she decided to pay her a visit. At the moment of their greeting, Elizabeth was assured that she was carrying a living, moving baby. What joy must have filled the room that day! Everyone, including the unborn baby, was excited about the news of the coming Messiah.
Two babies in different circumstances, but both sent by God. A human one to be the forerunner of the Redeemer, and a divine One to fulfill the redemption plan for all the world. During this Advent season, take a moment to rejoice just as Elizabeth and Mary did that day long ago. The long-awaited Savior has come!
Visitor Comments (0)
Be the first to post a comment!
Christian grandparents have many resources to spiritual growth in their grandchildren.
In early reading, discussion about a story activates comprehension.
Structured role play can develop strong literacy and speech skills.
Back To Archives