Building Literacy Skills With Role Play
February 17, 2018 • By M. J. Maynard
Kids love to play. With a little guidance, playtime can also be an effective learning experience.
Role playing, especially, helps speech and langage development. When children pretend in scenarios, they are talking and listening. Little pre-readers and pre-writers are building background knowledge through this kind of play. This acquired knowledge will then set the stage for comprehension when they begin to handle print.
Sometimes children need modeling to learn how to act out realistic scenes. After all, they haven't had many years of life experiences. They may need grown-up "helpers" with pretend play, to show what it is like to sell groceries, or haul a load in a dump truck. A lot of learning can be packed into a few minutes of playing together, and the fun and bonding that occurs is an added bonus!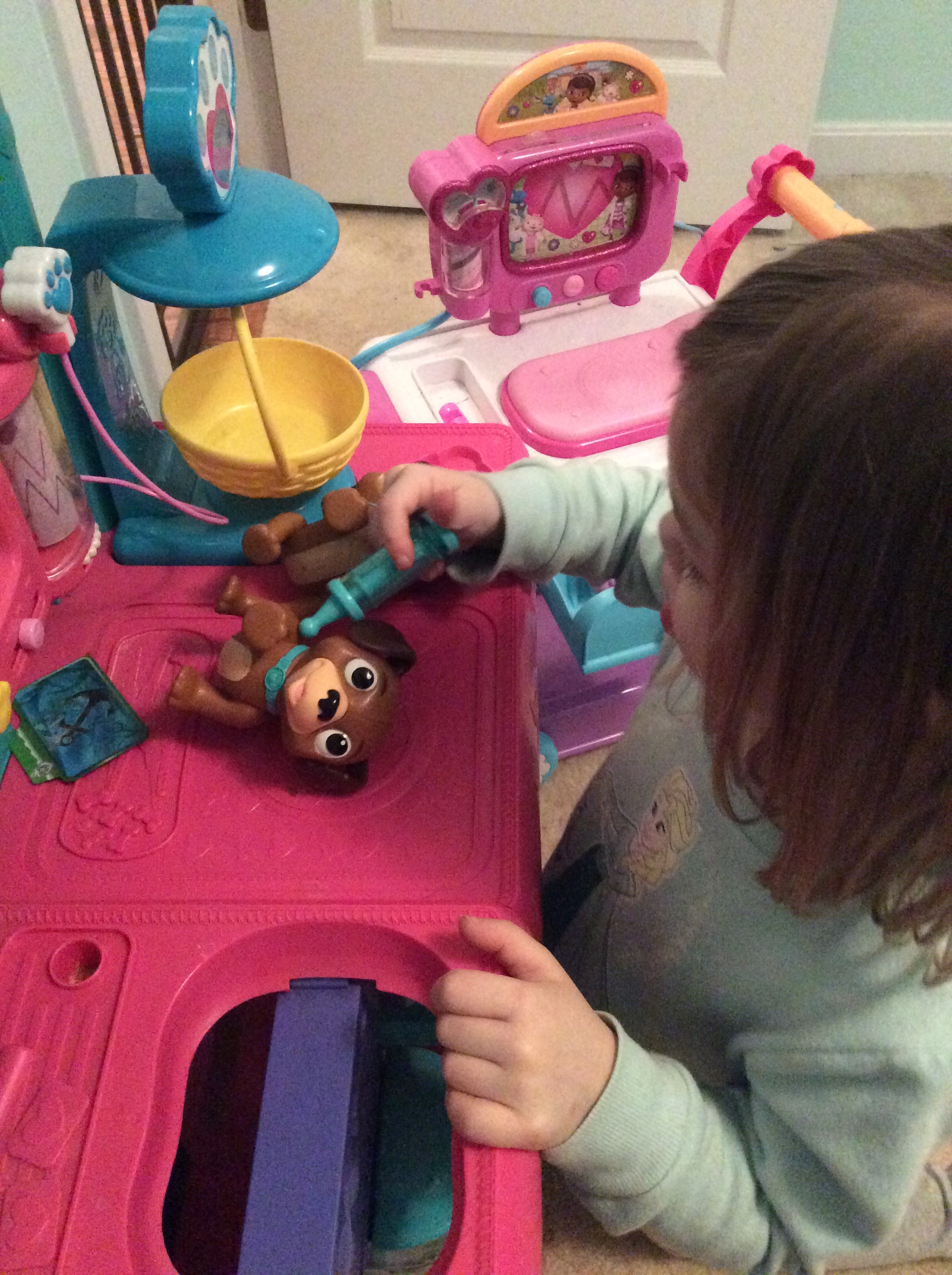 It is not hard or expensive to set up centers for role playing. Toys don't have to be costly at all. The toy stash you already own probably has a wealth of related items. Thrift stores and yard sales are good places to gather fun and useful items. A small niche in a regular play area is sufficient for setting up centers.
Ideas for real-life role play experiences can come from your own imagination and interests. These are some beloved classics for role play stations:
Doctor's and veterinarian's offices

Kitchens, bakeries, and restaurants

Baby care areas

Grocery stores

Roadways and train stations

Construction sites
The time you give to do structured role play with your child is never wasted. That investment will pay off immensely by laying a foundation for strong literacy and speech skills. Enjoy this quality time together--you child will enjoy it for sure! Lily the "vet"
Visitor Comments (0)
Be the first to post a comment!
Christian grandparents have many resources to spiritual growth in their grandchildren.
In early reading, discussion about a story activates comprehension.
Elizabeth and Mary rejoiced that their unborn babies would be part of God's plan to redeem the world.
Back To Archives